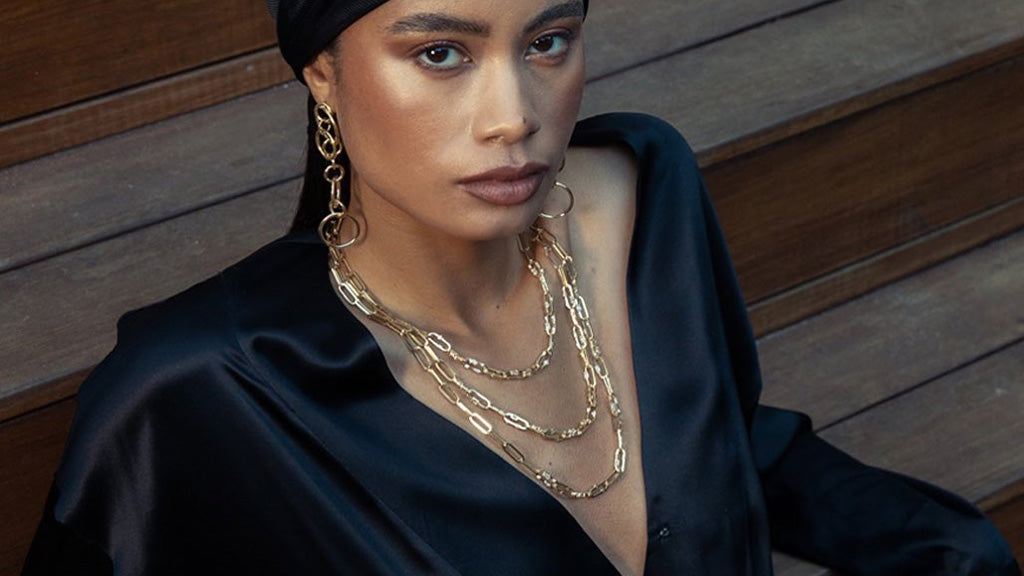 Why Jewelry is the Best Gift?
If you have ever received a jewelry piece as a gift, you'll probably remember it a long, long time because it holds a sentimental value. Jewelry has been present for thousands of years, and in the beginning, it was perceived as a means of protection from evil spirits and bad luck. Later on, jewelry pieces were used to indicate a higher social status.
Then fashion came along, and jewelry became a way of expressing yourself and a means of making a fashion statement.
Today, it's almost impossible to complete an outfit without a proper jewelry piece (or pieces) for men and women.
Jewelry is one of the best gifts you can give to someone. However, if you are in a dilemma about whether or not to purchase a jewelry piece as a gift, the answer is yes. Why? Read in the following text.
Jewelry is Timeless
You should know that some jewelry pieces are timeless, meaning it will never get out of fashion. Actually, jewelry presents an investment rather than just a purchase. Did you know that the majority of family heirlooms are jewelry pieces that pass on for generations? You can use this purchase to start your own tradition.
However, this rule doesn't apply to absolutely every piece on the market. It's important to do some research before you make a purchase, meaning that you can't just walk in the store or order the first jewelry pieces you come across on a website.
If you aren't sure what's suitable for the person you're buying for, consult someone who has experience on the subject.
Proper research and consulting will go a long way and get the right piece.
Also, make sure to buy jewelry from a trusted firm that accentuates quality. The best parameter is to ask family and friends for recommendations or check out customer reviews.
Sending a Message
Getting a jewelry piece for your loved one, friend, or family member sends a message that you sincerely care and value them - that's why it is essential to think through what the person you're buying it for likes and take enough time before buying it. Furthermore, gifting a jewelry piece is a good substitute for words because you won't need any if you get the right piece.
Also, don't forget that the jewelry piece you plan to buy needs to suit the person that will receive it. Thoroughly think through how they dress and what kind of vibe they give off. Someone who dresses casually won't use elegant or luxurious styled jewelry, at least not if it's too big or too shiny, and vice versa meaning that someone who loves to dress up would probably wear elegant and chic pieces, like a crescent diamond necklace, for example.
Jewelry is Customizable
The great thing about jewelry is that it is very customizable. You can create and order unique jewelry pieces that will represent a person's personality and preferences (colors and styles), making the gift personal.
If you want to make the gift as personal as possible, engrave the person's name or initials, a date, a word, or even a phrase.
Versatility
Another impressive thing about jewelry is that besides being timeless and customizable, it's also versatile. What does that mean? Well, that it is adjustable to your budget, taste, and the age and gender of the person you're buying it for. You can always find a jewelry piece that will suit your needs and preferences.
Also, if the person you want to gift someone is picky, there is no need to worry because you have a wide range of items, including earrings, pendants, necklaces, bracelets, rings, and watches of different design and quality. All you need to do is pick the piece.
Romantic
Is there something more romantic than jewelry? It's no wonder that the ring is used for proposal as jewelry represents one of the most romantic gifts you can give to your loved one. Romantic men gift jewelry, and if you want to save buying a ring for that special once-in-a-lifetime occasion, there is a wide range of other jewelry pieces to choose from.
Getting your girl a necklace, bracelet, earring, pendant, or ring will accentuate her beauty.
However, to get the right idea of what she likes, try to casually talk about jewelry without her noticing that you're trying to understand what styles she likes. If you aren't good at pretending, ask her friends or family members for some insight before buying. We highly recommend getting informed to avoid buying something ordinary, casual, or in the worst case, completely wrong for your girl.
The last thing you'd want is that she needs to pretend to like something that isn't suiting for her - that's why it's essential to do proper research and buy from trusted sellers that accentuate both quality and aesthetics.
Men
Men can also receive jewelry pieces as a gift, especially necklaces and rings, as they are very suitable for refined men who value appealing aesthetics and style. The right kind of jewelry can bring out the best in your guy, making him irresistible.
Women need to know what kind of styles, colors, and designs your guy would like.
Memories
The right kind of jewelry pieces are memory holders your loved one will always remember. Life is tough, and sometimes we need a bit of kindness and love to relax after a hard day. Imagine your loved one is stressed and you gift her or him a lovely necklace or earrings. The next time a hard day comes, it will take only one look for them to remember this beautiful act of love.
Summary
In general, jewelry is one of the best, if not the best, gifts you can give to someone for multiple reasons, including timelessness, versatility, customizability, being a value and memory holder, an act of romance, etc.
Remember that you need to do proper research and find out what your loved one would like most before buying
. Also, only purchase
demi fine jewelry online
from a trusted firm or website that accentuates both quality and aesthetics.