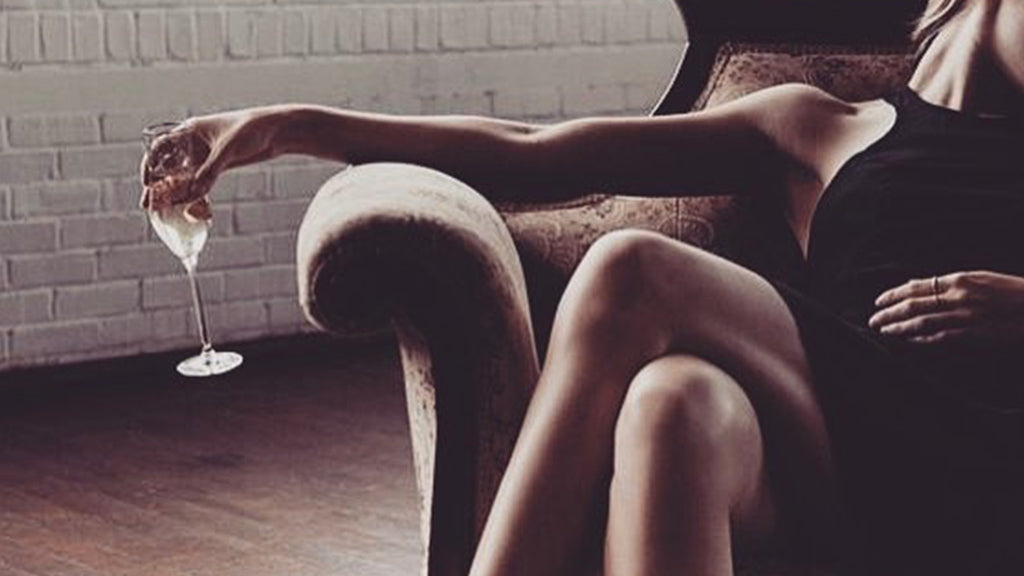 What Type Of Jewelry To Wear With An Elegant Cocktail Dress?
Jewelry has been present in human history for centuries, if not thousands of years, for multiple reasons, including being a means to protect our ancestors from evil spirits, a representation of status, or simply a fashion accessory that held up to this day. The fashion industry recognizes jewelry as one of the best ways to express yourself and change up almost any outfit you own. That being said, jewelry is a perfect way to complete any outfit and give it a different and unique note that is right just for you. However, trends change every season, and for inexperienced individuals, it might be hard to distinguish which style would suit your appearance best. In addition, there are different layers to any outfit, and wearing an elegant cocktail dress is a dream for many. But how to compliment an elegant cocktail dress by choosing the right piece of women's designer jewelry. If you want to learn more about it, check out the following text below.
Let`s say you`ve been invited to a very special gathering and want to wear the new cocktail dress you`ve wanted to wear for a long time. You put it on, and it looks really good, but then you wonder what type of jewelry to wear with it? We did thorough research on the subject, and we`ll help you make the right decision.
Different Types
It is important to completely understand the different types of jewelry where one of the primary considerations is to comprehend what kind of outfit you plan on wearing. For instance, if you are wearing a cocktail dress, then you have a wide range of options to choose from, especially when you`ve finished with other accessories. The dilemma on what to choose first, whether the shoes, bags, or jewelry, is always present and solely depends on your own needs and preferences. We recommend picking out jewelry when you`ve already finished completing your outfit. Of course, if you are having trouble with picking out accessories, we advise asking a friend for help.
So, now that we`ve covered what the right steps to take before thinking about jewelry are, we can continue to our main subject.
Earrings
We`ll start with earrings, as they are the most common type of jewelry people think about when it comes to completing your outfit. What type of earrings you should choose depend on several factors, including your hair color, head shape, and overall facial features. When it comes to blending an elegant cocktail dress with a pair of earrings, we recommend classic styles that aren`t very flash. Diamonds work wonders if you can fit these types of earrings in your budget. So, opt for uncomplicated earrings, like Nickho Rey Fen Earrings, or Jagger Earrings. If your dress is formal or black and white, you can opt for large pieces as long as they`re not very flashy. Also, silver, gold, or rose gold, like ours Statement Hoop Earrings, will do the trick. Tassels and teardrops are quite elegant, making them a favorite for many people. Rhinestones and silver-tone metals are also a great choice. Of course, if you are thinking about flashy styles and consider them your thing, there is nothing wrong with upgrading your outfit as long as you know how to carry it. It`s important to remember that not everybody can wear the same styles so, we recommend consulting your friends and family for opinions.
Necklaces
Unless you opted for very giant and gemmed earrings, necklaces are a must, especially if you are wearing classy evening gowns. It is important to establish a good visual balance between the necklace and the earrings. Choosing a necklace is based on the dress`s neckline. For instance, if you plan on wearing a strapless dress, then you want to wear something that pops out of the box, just like Crescent Diamond Necklace, as it will accentuate your neckline. You won`t be mistaken for glitter and rhinestone. You can also choose between short or long necklaces with chokers, collars, and statement pendants. Now, when talking about red carpet styles, costume necklaces are a great choice, but only if you want to truly stand out from the crowd and feel all glammed up. Also, chokers are very frequently worn but only when they get along with the dress, so make sure to get a couple of opinions from friends as these styles can be quite controversial.
Bracelets
It`s important that bracelets equally work with your outfit and other accessories. The design and the size you choose have much to do with your gown and your entire look. If you have some chunky jewelry, we recommend choosing something slimmer, such as our Vanessa Bangle bracelet, in order to balance out all the jewelry. Also, don`t forget to ensure that the color matches and complements the other jewelry you have on. Vintage-inspired chunky bracelets can fit very well with certain dresses. It can come with spare crystals if you opt for a glamourous look. Of course, you can get different-sized bracelets and if a smaller bracelet is something you will benefit from, look no further.
Rings
Rings will add a touch of romance and femininity to your look, especially if you blend it well with your evening gown. Again the overall design, color, and stones can work really well and complement the other pieces of your outfit. It should work best with the bracelet you have on, as those are complementary pieces. You can get the ring in any color that comes into your mind as long as it goes well with the entire outfit. Although cocktail dresses might seem easy to blend with, we recommend asking for a couple of opinions before deciding on the final look. Also, make sure to buy your luxury fashion rings and other jewelry from a trusted website as there are a lot of shady companies posing as legit firms.