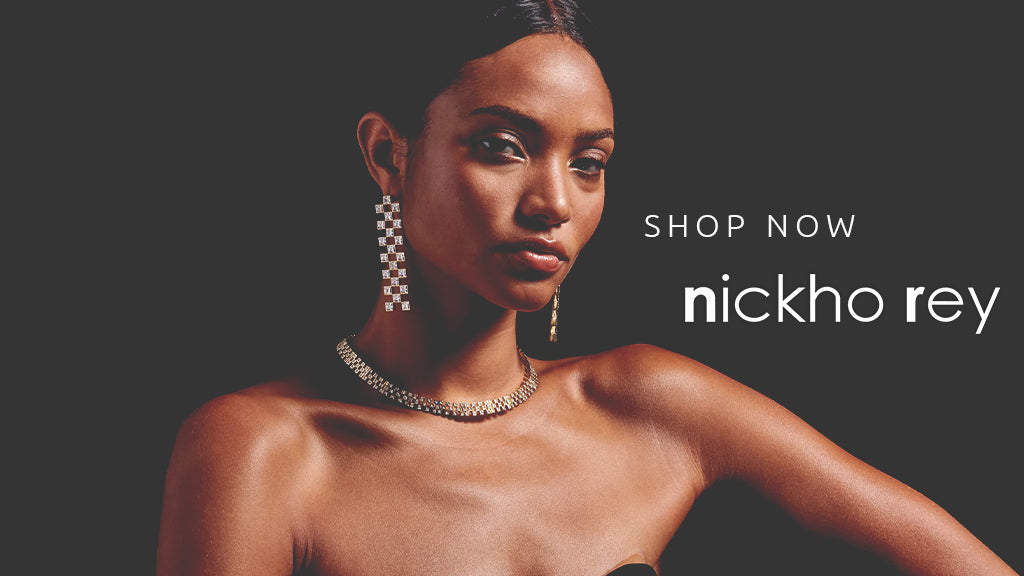 Tips For Buying Fine Jewelry Online
Jewelry is a perfect addition to our style, that can either stand out or calm our outfit if needs be. Heading over from one store to another carefully observing each piece of jewelry is not convenient nowadays. You can make a purchase online by looking at several different websites. We offer you ultimate tips for buying fine jewelry online, so that you can enjoy wearing them for years to come.
Find out which size you need to make the right purchase
Buying fine jewelry online has many advantages. Especially when you know what ring size you wear. There are UK sizes and EU sizes that you can count upon. If you are not certain about the ring size, you can always head over to a local jeweler to define which ring size you wear. This will make your purchase more successful, as you should only choose the design you want.
It is not only about the ring size though, you should also be aware of whether long or middle-length necklaces are better for your style. You can always experiment, and wear jewelry of different lengths, but it is always useful to know which size fits you best.
Do your research about the seller
Before you commit to an online purchase, you should spend some time researching the company you are buying jewelry from. Read online reviews and decide whether you want to make a purchase only after reading the reviews. Remember that people tend to leave negative comments, rather than positive ones because when they are satisfied they don`t feel such a strong need to leave a comment. If the majority of people were satisfied with the quality of the jewelry, packing, and delivery, you can trust them by buying jewelry from them.
Understand the return policy
Buying online is not always ideal. No matter how gorgeous or elegant a piece of jewelry appears on the image on the website, the reality is somewhat different. When you don`t like the item you received, or you received a different item than what you ordered, you need to know what is the return policy. Usually, you have 7-14 days to return a product and get your money back if you are not satisfied with it. Companies with a clear return policy have satisfied customers who keep coming back for more products. Fine jewelry is something that you will wear for years to come, but only if it fits your personality and allows you to express yourself in the best way possible.
Compare prices when buying fine jewelry online
One of the advantages of buying demi fine jewelry online is that you have access to hundreds and thousands of websites. This means that not only you will be able to find a piece of jewelry that you have always wanted to have or to gift, but you will also be able to compare the prices on different websites. Fine jewelry is never cheap, nor should you look for cheap alternatives, but a difference in prices can exist, and if the quality is the same you should go for a more affordable option.
Check for the quality of the jewelry
When buying fine jewelry online you should always take a look at the appraisal or a certificate that the item is original. In this document, you will be able to see the exact carat weight, color, size, cut, clarity, and other attributes. If the seller does not have such a document for their jewelry, you should not consider buying from them, as it is not safe.
Is there a warranty?
Wearing fine jewelry for years is possible when you purchase a high-quality item. This is why you should always check whether there is a warranty for the items you want to buy. If the seller does not offer a warranty for their products, then you should find another seller. At least one year of warranty is recommended in case the items get damaged, or the gems get loose. Buying online does not mean that you should sacrifice the quality and all that comes with it.
Check your insurance coverage
Does your homeowner's insurance cover jewelry when it is on its way? You can check this with your insurance company, and if the answer is no, you can check what are your options. If you are purchasing expensive jewelry, you ought to insure them on time. Especially if the order will come from across the country, you want to make sure you are covered in case of loss or damage to the items.
Online purchase is cost-effective
If you are wondering whether buying fine jewelry online is for you, you should know that you can get a much better deal online than in a physical jewelry store. Because the seller does not have to spend money on a store, staff, utilities, and rent, they can have competitive prices. As long as you know which size you wear, and have documentation proving the quality of the item, online purchase is a great way to buy fine jewelry.
Buying fine jewelry online is much more convenient
We live in a hectic world where we rush to get all the work done, and we don`t have much time to simply enjoy choosing our new piece of fine jewelry. Rarely do we have time to spend an hour or two in a store going through the details with a salesperson. On the other hand, online you have all the time in the world to zoom the photos in and make an excellent choice. There is no rush, there is no crowd, only you and the website full of beautiful pieces of jewelry.
A perfect way to buy a gift for your loved ones
If you are looking for fine jewelry so that you can gift it to someone, an online purchase is ideal for you.
If you are buying your jewelry from the Nickho Rey online shop, you can go wild and choose between trendy collections and pieces of jewelry, such as luxury fashion rings, Nickho Rey Earrings, a Vasquez bracelet, Nickho Rey Spike Necklace, Crescent Diamond Necklace, and many more.
Even if something is currently out of stock, there is no reason to worry. We can always recreate our designs for you, or you can opt for something similar.
Also, we will perfectly wrap your piece of fine jewelry as a gift and send it to the person you want. And fine jewelry is the best type of gift you can give to someone whether it is for a birthday, anniversary, graduation, or any other type of celebration.