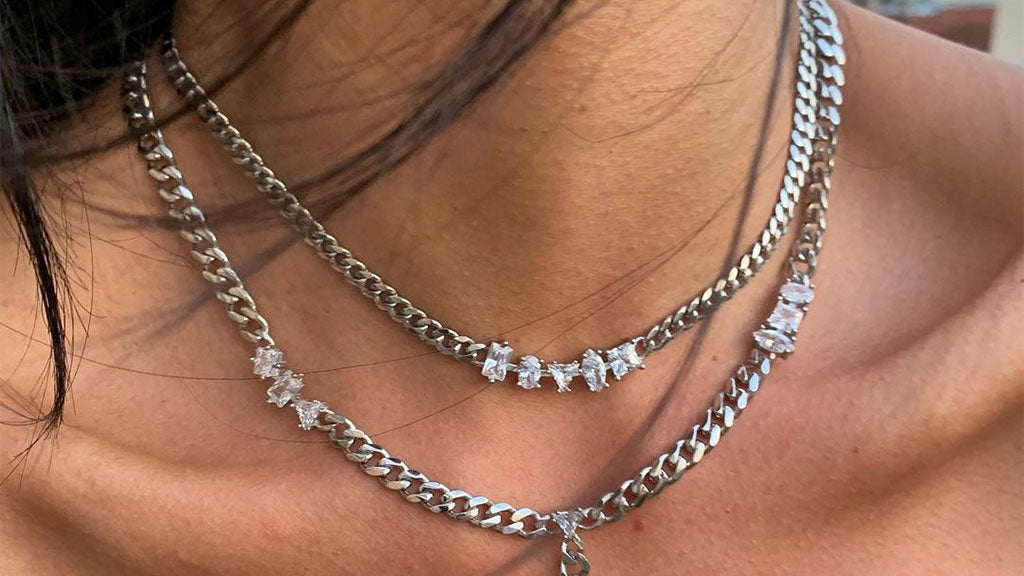 What are the Best Fashion Jewelry Pieces for Spring 2022?
Fashion trends change from season to season, and it might be hard for you to follow up on the latest styles and designs. However, keeping up to date is essential for presenting yourself as best as you can. For some, following up on the latest fashion trends might seem hard since they change and evolve regularly, and that's why we're here to help.
Jewelry represents a story of its own and is one of the critical items for completing every look. In ancient times, jewelry was worn as a symbol of social status, as a means of protection from evil and bad luck, and of course, as a fashion trend. Yes, fashion has been present in human history for thousands of years.
Now, it might be hard for you to choose and blend certain jewelry pieces, especially if you are new to following fashion trends. That's why we're here to help. Check out the best fashion jewelry pieces for spring 2022 below.
Earrings
We'll start with earrings since they are one of the most popular jewelry pieces as they can easily enhance your appearance adding balance and shape to your face. Earrings are always in fashion, and the most popular trends for spring 2022 include:
Hoops
Hoops symbolize international fashion and strength while accentuating both feminine and masculine energy. Their so-called circularity helps create a more than pleasant geometric symmetry. However, hoops can come in different shapes like circular, as our Shu Hoops, rectangular, bermudas, and with multiple pendants. The same goes for colors. Although the most common trend of wearing hoops includes silver and golden materials, in 2022, more is less. Check out crystal-made or even fluffy hoops if you want to go bold. So, if you choose to purchase these everlasting babies, go for red, black, green-screaming colorful. Furthermore, if you are a traditional type, you can always go for plain ones. However, try out unconventional shapes like bermudas, rectangular, and multiple pendants look if you want to experiment.
Studs
Whether you're a male or a female, studs are another absolutely necessary item you should own. Studs are why women find men wearing them attractive and come in various colors and designs. This spring, studs are becoming more than popular and kind of imitate the 90s styles we loved. If you want to purchase earrings that are timeless and can complete almost any outfit and add to it a cute note, we recommend going for plate-styled studs and penelopes.
Necklaces
Out of all jewelry pieces that a woman or even a man can wear, we think necklaces hold the greatest importance because of their impact on your look. Necklaces can communicate power, wealth, affiliation, and even prestige which are the main reasons these are probably the most elegant jewelry pieces you can obtain never go out of style. So, what styles are trendy?
Tennis Necklaces
Tennis necklaces are one of the most classic jewelry pieces. It seems that the trend of wearing tennis necklaces is practically timeless-no wonder tennis necklaces are one of the leading fashion jewelry trends this season. They come in various materials and styles, while the most popular ones are tish tennis necklaces, just like our Nick Necklace, opera tennis necklaces, so-called Julie tennis necklaces, and tiered tennis necklaces. So, if you are thinking about getting a versatile and classical jewelry piece, we highly recommend purchasing a tennis necklace.
Capri Necklaces
Another popular trend this spring is Capri Necklace which will add a neat and polished definition to almost any outfit. Besides, Capri Necklaces can be worn with almost any outfit, especially if you prefer basic and casual looks.
Collars
Over the past few years and this spring, collars seem to be getting a lot of attention since these were noticed on the world's most renowned runways. Also, they can be worn with the same ease by both men and women. If you are wondering what are the most popular collars this spring, check out link collar necklaces, chain collar necklaces, and even elongated ones.
Bracelets
Bracelets are attractive because they are simply never out of style, meaning that buying one quality piece is a very smart investment. There are four main types of bracelets, including tennis bracelets, charm bracelets, chain anklets, chain bracelets, pearl, and gemstone bracelets.
Tennis Bracelets
Tennis bracelets are preferred by many women because of their versatility being both stylish and practical jewelry pieces, just like our elegant Tomo Tennis Bracelet. Not only are they light to wear, but these specific types of bracelets also aren't too tight around the wrist. Oh, and they also come in various sizes. Furthermore, celebrities love this accessory. Tennis bracelets were one of the most trendy accessories in 2020 and 2021-no wonder these are considered one of the best fashion jewelry pieces for spring 2022. If you aren't sure which style to choose, go for our recommendation and go for colorful tennis bracelets.
Link Bracelets
A link bracelet or a chain bracelet, by definition, is a specific piece of jewelry made by connecting links.
Link or chain bracelets are popular amongst many women because of their versatility and playfulness. They are stackable, trendy, and timeless, and you can wear them differently whether you prefer wearing them alone or layered. If you want to purchase a durable everyday piece, a link chain bracelet made out of, for example, stainless still is our top pick. You can even opt for precious materials since it would be a smart fashion investment.
Diamond Bracelets
Although many may argue that diamond bracelets are out of style, in reality, it seems that they have never been more or in style. Why? Diamond bracelets are very sophisticated and, therefore, timeless. The world's royalty seems to be absolutely obsessed with these babies. Today, diamond bracelets are accessible to all social groups and, again, represent one of the best investments since they're always in fashion. For instance, diamond bracelets can actually be worn almost every day. You'd be surprised how versatile diamond bracelets are.
Caution
As you all already know, there are numerous companies that produce and sell jewelry pieces online. Make sure to buy women's designer jewelry from a trusted source that actually cares about you.