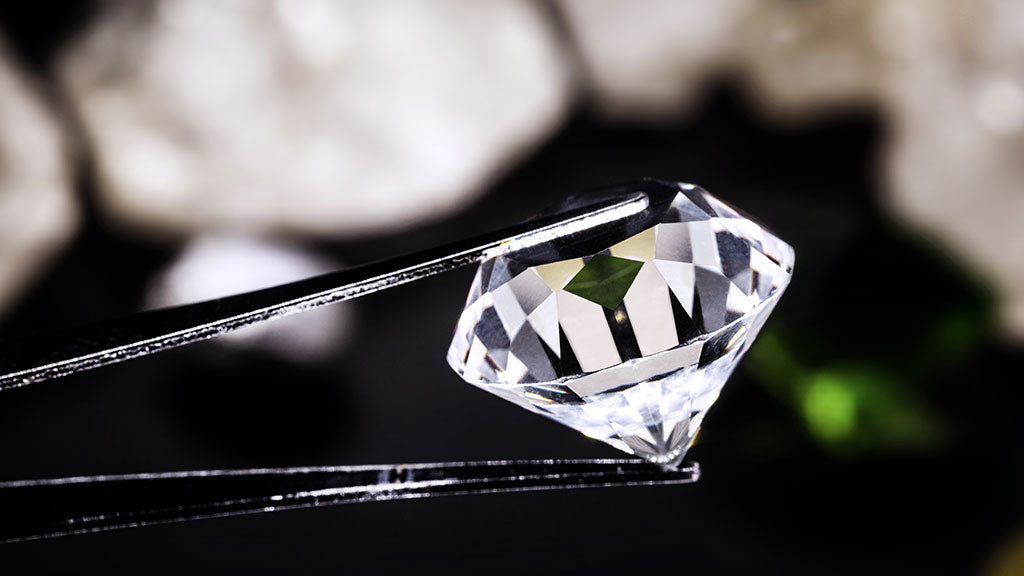 How To Buy Designer Diamond Jewelry?
Fashion is among one of the most important factors in today`s world, especially when it comes to jewelry which is why there are so many trendsetters out there. Jewelry has been present in human history for thousands of years and was originally worn as a means of status and protection from evil spirits. Even then, there was a sense of fashion and devotion to jewelry pieces that were enormously expensive.
In addition, jewelry is the critical piece to complete almost any outfit meaning that it`s needed in every woman`s closet.
However, it might be hard to differentiate good and quality jewelry from copies and fakes, especially in today`s era. So, if you want to learn how to buy designer diamond jewelry, check out the following text below.
1. Four C`s
Even though diamonds are considered a girl`s best friend, this doesn`t refer to absolutely every diamond. Every true diamond lover knows about the four c`s that include cut, carat, clarity, and color.
When it comes to carats, the weight and the size of the diamond are measured in them. The average carat in an engagement ring is usually one carat, or to put it simply 200 milligrams.
Talking about cuts, we`re referring to the sparkle factor rather than the actual size of the diamond. For instance, when a diamond is cut in a certain shape like an oval or pear, it`s usually done within already predetermined parameters.
Even a high-end stone has flaws that are usually called inclusions. We`re referring to white or black lines or flecks that usually occur naturally as the diamond is known to form in the earth for millions of years.
As diamonds come in a wide range of colors and shades, but the rarest diamonds are completely colorless. Usually, the color of diamonds is ranked on a scale from D (no color), which is the most expensive group, to Z, which is very visibly yellowish. However, in recent years, colors like pink, chocolate, and green are becoming more and more popular, and they have a higher price.
Now that you understand diamond basics, it`s time to talk about choosing the right shape and what shapes are popular on the market at every given moment.
2. The Shape
There is no universal rule on what shape you should choose, but when buying designer diamond jewelry which is pretty expensive, it`s important to know how to buy the best possible piece. So, let`s get to know the basic shapes.
Round - the round shape is the world`s most sought diamond and is made to compliment every hand.
If you have long, lean fingers, we recommend choosing an oval shape.
The Emerald shape accentuates clarity.
The cushion shape was created in the 1800s, which is a vintage style not suited for everybody.
The Princess shape is particularly popular because it helps the diamond appear larger than it actually is.
The pear shape looks very delicate.
What do you think about Nickho Rey Crescent Diamond Necklace?
3. Brand
While buying designer diamond jewelry, you need to decide whether you really want to stay loyal to a certain brand and whether it is worth it to spend thousands of dollars on a specific designer diamond. If that is the case, we`re not saying that there is anything wrong with it, just that you need to set your priorities straight before making the final decision. We understand that for some, loyalty is an extremely important factor, but still, we recommend experimenting with new brands as they usually represent a much cheaper variant of the same thing.
4. Opinions
If you aren`t sure whether a certain diamond is a good choice, we highly recommend you to ask for a second opinion. Of course, you can ask the workers what they think about the overall look of the diamond on you, but still, it might be a good idea to bring some friends and family members with you. Now, we`re not saying that the workers of the specific brand are there to lie to you, just that in some cases, they might not be telling the whole truth. Some of them work for commission, meaning that it`s possible that they`re trying to sell you a more expensive diamond when in reality, the cheaper diamond suits your look better. So, it`s always better to have someone of your own nearby.
5. Additional Tips
Now, let`s take a look at some additional tips that will help you save up some money while choosing the best possible diamond for your persona.
We recommend choosing a 0.9 and 1.9 carat ( or more carats in similar proportion), as it won`t make a big difference in the overall look of the diamond but can save you more than 20 percent of the actual price.
However, if you are really into getting a larger stone, we recommend compromising on clarity and color.
If you want to hide the diamond`s imperfections, pick a lower-clarity stone with a good cut.
In any case, choosing a diamond isn`t easy, which is why we recommend that you take a good look at what you`re buying, meaning it would be best to bring a friend or a family member to help. Also, make sure to purchase your diamonds from a reputable brand, which doesn`t mean you should go for the most expensive option. Make sure to explore all available options before making a final decision.